Desire Lifestyle Couples Cruise 2019
September 21 thru September 27, 2017
8 days/7 Nights - Non Stop Desire Experience
Erotic Lifestyle Couples Only Adults Adventure
| Description | Cabins | Reservations | Restaurants - Bars | Theme Nights |


loading...


Desire Cruises and its highly-experienced Team, is committed to hosting uniquely exquisite entertainment at sea. Events calendar delivers a well-balanced selection of activities to satisfy all tastes......

Adrenaline – Glitz – Glamour
Expand your horizons and explore your fantasies, as you and your couple cruise through some of the world's most exotic destinations along the coastal region of the Western Mediterranean. The Desire Cruise experience offers a world of erotic pleasure, that awakens the senses, in a couples-only ambience, full of respect and intimacy, without limits, where clothing is optional.
St. Tropez, a small French fishing village, was originally put on the luxury travel map by Brigitte Bardot in 1955. Today visitors flock to the iconic, nude beach of Pampelonne, a popular celebrity hotspot, with a constant flow of super yachts, blonde bombshells and mega mansions.
Bohemian Chic Ibiza became famous for its' anything-goes lifestyle, offering some of the most incredible beaches, nightlife and music around the world.
In addition to exciting destinations, the Desire Monte Carlo Cruise promises a sexually-charged, personalized guest experience, including the highest cruise standards, complemented by seductive signature entertainment, erotic events, global gastronomy, luxurious staterooms, and world-class amenities.
The atmosphere aboard our couples' cruise will ignite your passions, provoking you to fulfill just one more Desire. Take yourself to the limits of pleasure as you and your couple enjoy this uniquely erotic, conceptual cruise experience, that will take you BEYOND SEDUCTION.


"Itinerary: Monte Carlo - Ibiza 2019 (By: Desire Cruises)
"7 Nights / 8 days Clothing -Optional Lifestyle Adventure
| | | |
| --- | --- | --- |
| DAY | DATE | PORT |
| 1 | Sep. 21/2019 | Monte Carlo - Monaco |
| 2 | Sep. 22/2019 | Portofino - Italy |
| 3 | Sep. 23/2019 | Saint Tropez - France |
| 4 | Sep. 24/2019 | Santi Tropez - France |
| 5 | Sep. 25/2019 | Palma de Mayorca - Spain |
| 5 | Sep. 25/2019 | Ibiza - Spain |
| 6 | Sep. 26/2019 | Ibiza - Spain |
| 7 | Sep. 27/2019 | Valencia - Spain |
| 8 | Sep. 28/2019 | Barcelona - Spain |
***All Times are local time - For more information and reservations visit oficial website:

Provocative Entertainment – Feel your temperature rise
The Desire Cruise Collection is taking its world famous Desire Dream Team onboard for a true, life-changing experience. Our high-energy team is notorious for its provocative entertainment program, designed especially for couples, with temperature-rising effects, including: Spicy Signature Theme Nights, Couples Workshops, Pumping Pool Parties, Electrifying DJ's, Custom Shows & Performances, Meet & Greets, Intense Icebreakers and our spectacular Casino.


Signature Spots – Fulfill your fantasies
Desire Cruises offers exclusive, designated spaces that stay true to our collection's concept, like clothing-optional pool areas & signature Playrooms. These popular, provocative, erotic hotspots are designed for guests to mix n' mingle with other open-minded couples… pure ecstasy at sea!


Deluxe Amenities – Live the Luxurious Life at Sea
Desire Cruises takes the cruise experience to a new level with its amenities packages. Additional amenities include: The Spa, Salon, Fitness Center, Wi-Fi Packages, Land Excursions, Specialty Dinning Packages, and convenient Onboard Shops.


Breathtaking Dining Experience – Savor the sensual side to dining
Desire Cruises offers a choice of six distinctive dining options, including room service. Whether passengers enjoy haute cuisine or down-home cooking, they will love the variety of menu choices, complemented by first-class service.

The Desire Cruise experience will be life-changing for our passengers, and will become… The sensual way to get away!



| MONTE CARLO CRUISE 2019 |

For Reservations or


Sponsored by: - Desire Resorts - Original Cruises - Original Group
---

---

---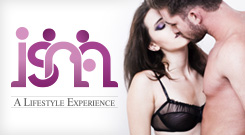 Cancun - Riviera Maya
Mexico
---
Cancun - Riviera Maya
Lifestyle Swingers Resort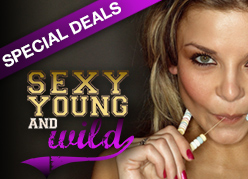 The Most exciting swingers Young and Wild month Vacation in Desire Resorts cancun - Riviera Maya - If you are looking for something different then this is a place to be. Book Early and save in your hotel stay!! more information...
---
Cancun
Adult Resort Cancun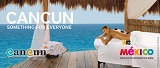 Adults only Vacation - Book early - Promotions up 45% Off in your hotel stay!! more information...
Flight Deals
Best Beach Destinations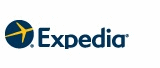 Great early Prices Click here...
Cancun-Riviera Maya
Au Naturel Vacations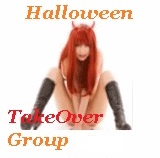 Cancun Lifestyle Adventure Desire Pearl Resort & Spa Do not Miss it!!
Cancun
Xcaret Attractions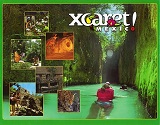 Dont Miss this exciting Adventure tour - Cancun- Mexico all day tour Unforgetable Time!! more information...