Desire Lifestyle Couples Cruise - Barcelona - Rome 2018
April 28 thru May 04, 2018
8 days/7 Nights - Non Stop Desire Experience
Erotic Lifestyle Couples Only Adults Adventure

| Description | Cabins | Reservations | Restaurant-Bars | Theme Nights |
---
loading...


Desire Cruises and its highly-experienced Team, is committed to hosting uniquely exquisite entertainment at sea. Events calendar delivers a well-balanced selection of activities to satisfy all tastes. Special events for couples experiences range from: Spicy Signature Theme Nights (Dress codes apply), Couples Workshops by exclusive professionals in their fields, Pumping Pool Parties, Electrifying DJ's, Custom Shows & Performances, Meet & Greets, Intense Icebreakers, all providing the perfect sensual couples atmosphere. Our clothing-optional concept offers intimate, exclusive spaces to meet new couples, and participate in the inexhaustible game of seduction.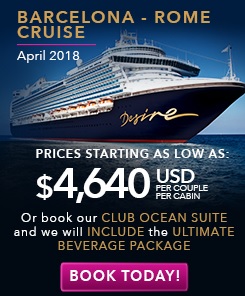 Discover the SENSUAL WAY TO GET AWAY… Desire's couples-only, conceptual cruise, where clothing is optional, and the ports of call are endless, sets sail Barcelona to Rome this April 2018. Aboard this sensual sanctuary at sea you and your partner will redefine eroticism, in exotic destinations, while being led on a journey of fantasy and reverie…
Romance and sensuality are in every detail of the cobblestone alleyways, elegant esplanades, cliff-side footpaths, waterfront promenades, and roads made of marble. When we walk through the cities, towns, and villages of Europe, it's almost as if we're strolling hand-in-hand on a spectacular voyage through time.
We have carefully selected this amazing ship and this exotic route to enable us to provide our passengers the opportunity to live a high-end, sensual yet spicy experience in a luxurious and secure environment, where they will receive top quality service and visit paradisiac sites.
With a vibrant ambiance that is hot like the sun, you and other like-minded couples, will disembark on a journey of sensual experiences that will enrich the imagination, bringing your fantasies to life at sea.
Passengers will be able to enjoy a luxurious program that has been conceived to ensure a truly original experience, with exclusive, world-class services & amenities such as; clothing-optional areas, private playrooms, adult-oriented entertainment, provocative theme nights, exquisite culinary experiences as well as sophisticated staterooms. Barcelona Cruise 2018 is a full ship takeover Lifestyle Couples Cruise on all of the pool and sun decks.
Experience the most fun, Lifestyle adult, swinger-only cruises vacations of your life. It`s time to make your fantasies of traveling the world and exploring your sensuality all at once come true. Desire Lifestyle Cruises is setting the bar higher, every moment of your travel will give you all opportunities to enjoy new levels of comfort, luxury and service in this swingers and lifestyle couples cruise.

"Itinerary: Barcelona - Rome (By: Original Cruises)
"7-Night / 8-day Clothing-Optional Lifestyle Adventure
| | | |
| --- | --- | --- |
| DAY | DATE | PORT |
| 1 | Apr. 28/2018 | Barcelona, Spain |
| 2 | Apr. 29/2018 | Sete, France |
| 3 | Apr. 30/2018 | Provence (Marselles, France |
| 4 | May. 01/2018 | Montecarlo, Monaco |
| 5 | May.02/2018 | Portofino, Italy |
| 6 | May. 03/2018 | Florence, Pisa(Livorno), Italy |
| 7 | May. 04/2018 | Florence, Livorno (Italy) |
| 8 | May. 05/2018 | Rome (Civitaveccia), Italy |
***All Times are local time - For more information and reservations visit oficial website:

Provocative Entertainment – Feel your temperature rise
The Desire Cruise Collection is taking its world famous Desire Dream Team onboard for a true, life-changing experience. Our high-energy team is notorious for its provocative entertainment program, designed especially for couples, with temperature-rising effects, including: Spicy Signature Theme Nights, Couples Workshops, Pumping Pool Parties, Electrifying DJ's, Custom Shows & Performances, Meet & Greets, Intense Icebreakers and our spectacular Casino.


Signature Spots – Fulfill your fantasies
Desire Cruises offers exclusive, designated spaces that stay true to our collection's concept, like clothing-optional pool areas & signature Playrooms. These popular, provocative, erotic hotspots are designed for guests to mix n' mingle with other open-minded couples… pure ecstasy at sea!


Deluxe Amenities – Live the Luxurious Life at Sea
Desire Cruises takes the cruise experience to a new level with its amenities packages. Additional amenities include: The Spa, Salon, Fitness Center, Wi-Fi Packages, Land Excursions, Specialty Dinning Packages, and convenient Onboard Shops.


Breathtaking Dining Experience – Savor the sensual side to dining
Desire Cruises offers a choice of six distinctive dining options, including room service. Whether passengers enjoy haute cuisine or down-home cooking, they will love the variety of menu choices, complemented by first-class service.

The Desire Cruise experience will be life-changing for our passengers, and will become… The sensual way to get away!



| Barcelona - Rome 2018 |

For Reservations or


Sponsored by: - Desire Resorts - Original Cruises - Original Group
---

---

---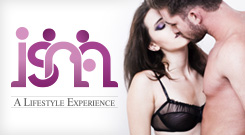 Cancun - Riviera Maya
Mexico
---
Cancun - Riviera Maya
Lifestyle Swingers Resort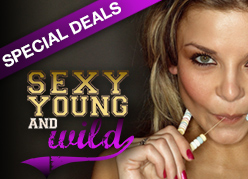 The Most exciting swingers Young and Wild month Vacation in Desire Resorts cancun - Riviera Maya - If you are looking for something different then this is a place to be. Book Early and save in your hotel stay!! more information...
---
Cancun
Adult Resort Cancun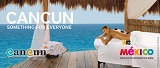 Adults only Vacation - Book early - Promotions up 45% Off in your hotel stay!! more information...
Flight Deals
Best Beach Destinations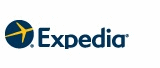 Great early Prices Click here...
Cancun-Riviera Maya
Au Naturel Vacations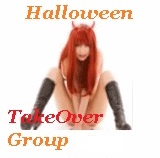 Cancun Lifestyle Adventure Desire Pearl Resort & Spa Do not Miss it!!
Cancun
Xcaret Attractions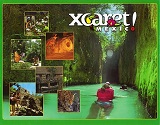 Dont Miss this exciting Adventure tour - Cancun- Mexico all day tour Unforgetable Time!! more information...